Company Overview
Since our founding in 1959, Healthy Food Co., Ltd. has worked to develop and sell food products to healthcare institutions and home care patients.
Healthy Food Group is engaged in wholesale business (direct sales to healthcare institutions), manufacturing business, mail-order business for home care patients, and overseas business to fulfill the needs of a wide range of customers.
Company name

Healthy Food Co., Ltd.

Headquarter address

756 Hino, Hino-city, Tokyo, 191-0012, Japan

Kashiwa branch

GLP Kashiwa 4F, 3-1 Shintoyofuta, Kashiwa-city, Chiba , 277-0804, Japan

Kitakanto Ota Sales office

869-1 Takahayashi mianami cho,Ota-city,Gunma,373-0827,Japan

Founded

December 25, 1959

Capital

39 million yen

Representative

Takashi Kuroda, President

Number of employees

200

Business description

Developing and selling foods to healthcare institutions and nursing homes

Official website

http://www.healthy-food.co.jp
Group Companies
Company name

Healthy Network Co., Ltd.

Address

756 Hino, Hino-city, Tokyo, 191-0012, Japan

Founded

July 8, 1999

Capital

10 million yen

Representative

Takashi Kuroda, President

Business description

Provide products for patients who are undergoing dietary therapy or nursing care at home

Website

http://www.healthynetwork.co.jp
We provide high-quality products and services through a growing business network.
Healthy Food Group keeps on expanding its businesses in therapeutic food industry in a full scale. Accumulating the up-to–date information from four fields of our businesses constitutes our core competitiveness. Since the establishment in 1959, we have been making changes and taking new challenges constantly to lead the therapeutic food industry.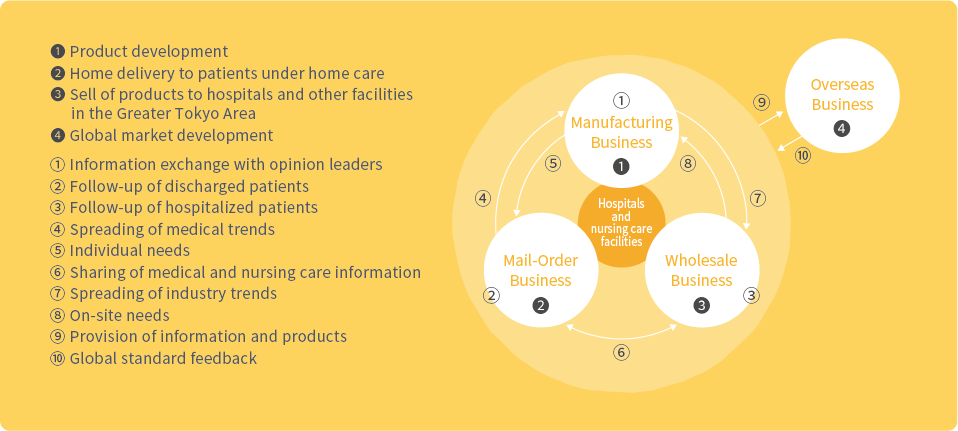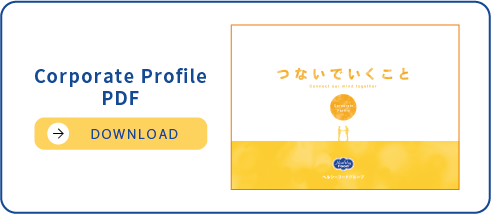 Wholesale Business
Healthy Food Co., Ltd.
Our wholesale team delivers more than 4,000 therapeutic food products to 6,000 healthcare institutions in the Great Tokyo Area (including Chiba, Kanagawa, Saitama, Gunma and Tochigi)
Others
Holding "Healthy Food Seminar" for healthcare professionals on regular basis participation fee free.
Providing products instructions at the request of healthcare institutions
Holding cooking demonstration for contract food services company in Japan
Providing products information on regular basis
Providing reference materials for nutrition instructions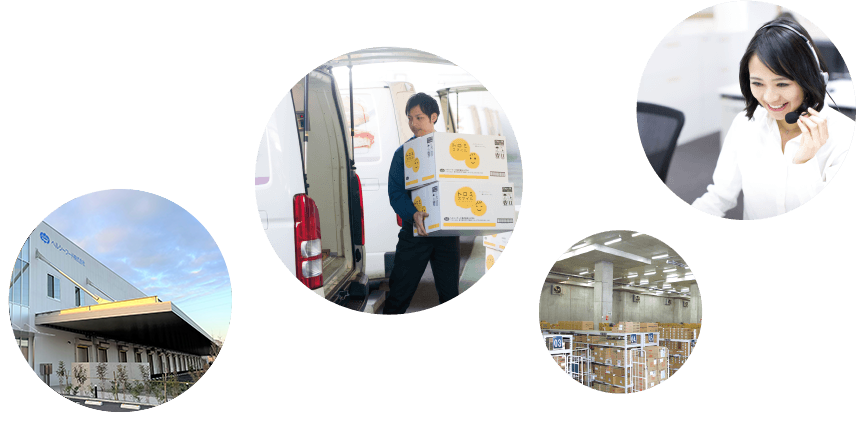 Manufacturing Business
Healthy Food Co., Ltd.
Healthy Food Co., Ltd. is the first company in Japan to sell thickener, and has been working to develop leading products that meet the needs of both healthcare professionals and patients.
We have developed a wide range of products for patients with swallowing difficulties, renal disorders (known as CKD), diabetes, and other special dietary needs.
Products Lineup
Texture-modified food products

■ Thickening agents
■ Jellified agents
■ Texture-modified foods
■ Thickened hydration supply beverages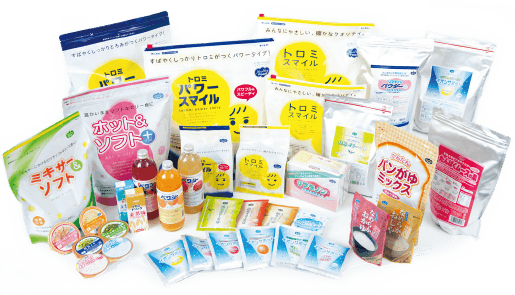 Nutrient-dense foods

■ High calorie foods
■ High protein foods
■ Calcium-dense foods
■ Iron-dense foods
■ Zinc-dense foods
■ Vitamin-dense foods
■ Dietary fiber-dense foods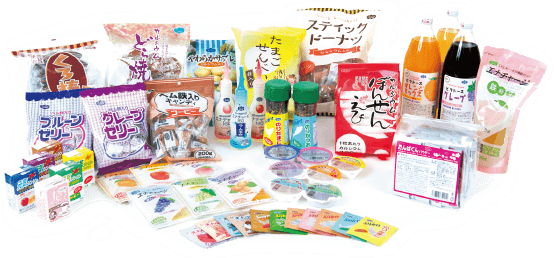 Nutrient-modified foods

■ Low protein foods
■ Low calorie and low sodium foods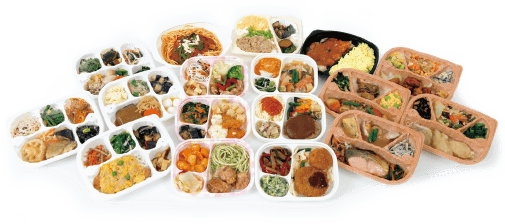 Others
Selling products throughout Japan via local distributors.
Participating academic conferences held all across Japan.
Mail Order Business
Healthy Network Co., Ltd.
We sell therapeutic food products to patients who require dietary therapy at home. The mail order number exceeds 380,000 every year.
Mail order catalogues, Online store
We publish three catalogues named "Hatsu-ratsu", "Iki-iki", "Niko-niko" based on different dietary purposes, they are for people with swallowing difficulties, low protein and low calorie dietary needs respectively. All the products are available on our official online store. Our catalogues feature not only products information but also abundant columns authored by Japan's top healthcare opinion leaders. Besides, the latest academic achievements information is also available. There are up to 18,000 hospitals using our catalogues to do nutrition supervision in Japan because of their convenience and applicability.
Iki-iki Food Products

Low protein diet including ready-to-eat products, staple food and frozen meals.

Hatsu-ratsu Food Products

Food products for dysphagia and malnutrition, including thickeners, texture-modified food, nutrient-dense food and senior-friendly frozen meals.

Niko-niko Food Products

Low calorie and low sodium products, including snacks, beverages and frozen meals for diabetes.
Overseas Business
We provide the most up-to-date information of dietary therapy and suitable products for overseas markets. Since the first export to the South Korea succeeded in 1997, nowadays we have being expanding our businesses in China (Mainland), Taiwan and Singapore.
Health Food Matters
We export nursing care food through our partner and support the business in Singapore, as Singapore is the centre of the rapidly growing Southeast Asian market.